Sports,Parks and Recreation
It's time for clean and safe open spaces for families, friends and visitors to enjoy
It is so important that we reshape built environments in which people live work and recreate.
Neighbourhood designs impacts on recreational walking and physical activity.
We need quality green spaces that are within proximity of local neighbourhoods.
More importantly, have access to a range of local recreational destinations assists in sedentary behaviour in all ages.
Council have not delivered what we wanted
Reading the Resourcing Strategy it shows that in 2012 Council embarked on an engagement program, people who live and work in Penrith told Council what was most important to them and what they wanted Council to work on.
Create clean and safe public spaces
Encourage Health and wellbeing in the community and help Penrith stay safe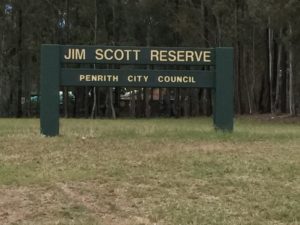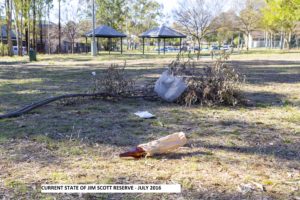 It's now 2018 and there is an inequity in the established areas when compared to new developments in the local area.
Park and natural landscape areas are a key component of the landscape character of Penrith
Equitable distribution of quality open spaces which are integrated and connected into district wide open spaces and networks are key factors in making Penrith the best place to live work and play.
We need to create high quality landscape environmental for our established suburbs.
Residents deserve open space and recreational areas that are accessible, safe and useable so they contribute to healthy communities.
Actions
As a priority, create compatible community hubs and land uses that can be shared with public schools as well as childcare and aged care centres.
We need to be the leaders in promoting participation in active recreation among at-risk groups across the lifespan.
Council are in the unique position to develop programs that promote and maintain participation in recreation activities, especially during key life transitions and events such as leaving high school, changes in employment and changes in family structures; retirement presents a significant opportunity to promote engagement in sport and active recreation with increased available leisure time.
How we can get these delivered
Prioritise funding so we can develop public open-space policies and strategies to ensure residents have access to a range of opens spaces for active recreation within their neighbourhood.
When looking at neighbourhood renewal, Council needs to improve the integration of land use, transport and infrastructure planning to achieve compact, liveable neighbourhoods that are served by safe and clean public spaces, great public transport, walking and cycling infrastructure and other social infrastructure.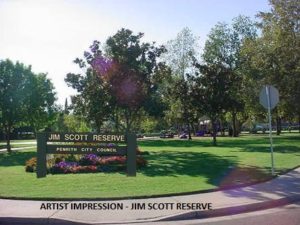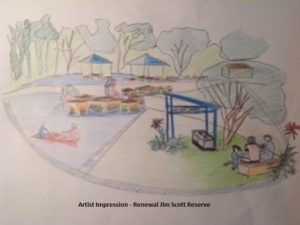 Future Designing for healthy, active and connected communities
Access to well distributed and connected open space influences the community use in terms of frequency and extent, feelings of safety and overall enjoyment.
Community and sporting events are increasingly being recognised as contributing to the liveability of an area.
The most important aspect is developing partnerships and community engagement and participation in the planning and design of local open spaces is a critical success factor in responding to the community's aspirations.
Furthermore, it contributes to developing a sense of community ownership and pride of place, and encourages ongoing community use and civil participation.
Distribution, Access and Connectivity
The equitable distribution of open space sites and connections offer a diversity of experience and opportunities close to where people live and work.
Penrith established suburbs deserve, easy, safe and flexible access to local open spaces that can be accessed by walking, cycling and if they have a pram or wheelchair, cars and public transport.
---
REFERENCES
Burke M, Stanley J, Duncan M, et al. Action area4: Active transport. In: Blueprint for an active Australia. 2nd edn. Melbourne: National Heart Foundation of Australia, 2014.
Salmon J, Forman R, Eime, R et al. Action area6: Sport and active recreation. In: Blueprint for an active Australia. 2nd edn. Melbourne: National Heart Foundation of Australia 2014.
Making Penrith the number one place to live, work and play
I will take action and get results
Re-Visioning Penrith as a city, council actually needs to have the autonomy and political maturity to transition towards a more liveable city.
Local council need to focus on providing infrastructure and services to meet the material and social needs of all residents' not just future ones.
The Urban Growth Management in Penrith Stage 2 Report clearly identifies the following:
Penrith assets have been defined as:
Safe community
Beautiful Natural environment
Available land
Major Roads
Train stations
Penrith Challenges have been defined as:
City Structure
Dispersed communities with little sense of belonging
From a civic sense of place
Fragmentation of the urban fabric with disconnections from river and important infrastructure
Economic, social and environmental impacts of low density and car based living.
Dispersed nature of Employment centres and long distance and lack of reliable connections between main attractions, CBD, River, hospital, Panthers Facilities.
Lack of evening economy and nightlife with no significant retail and dining alternative to Westfield
Pl18 Leisure and lifestyle offering, the ability to create a hub for people to spend time within the Penrith economy rather than the airport
---
Our Priorities
It's time for a new focus, our priority needs to be local issues and we need to work hard to deliver services and outcomes that make Penrith the best place to live work and play Now and in the future.
Planning to improve the local economy
To address the lack of evening economy, could include creating a dining precinct along the full length of High Street.
Penrith Council needs to review, promote and facilitate ways in which to make it easier for businesses, to accommodate outdoor seating for dining along High Street, unless they remove barriers, it will never be able to develop to its full potential as one the unique places that could put Penrith on the map.
We don't need developers to do this, actions can happen now!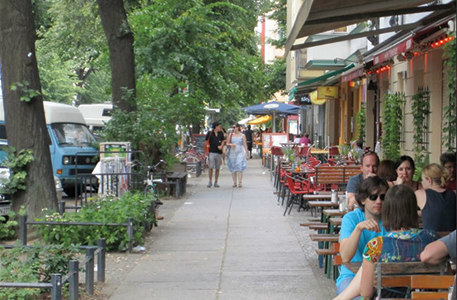 Building a sustainable local economy will enable Penrith to fulfil its full potential.
It's time for new ideas.
---
River Precinct can be better accessed by more Local transport Options.
So many people would love to visit this beautiful area, unfortunately unless you have a car, you are very limited in accessing this location. Shuttle Bus services from private operators picking up from the station and Panthers could quite easily build to a great service that will boost our local economy. Or Even a Bike Hire Company, so people can access the area, similar to what is available on the SouthBank in Brisbane.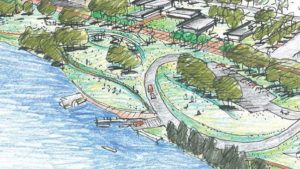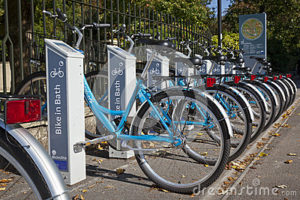 Community Facilities
Improve the Quality of neighbourhood design to foster healthy and safe communities
Create places here people of all ages can feel safe and take advantage of the accessibility to facilities and services.
There needs to be an immediate updating on all aging facilities, it's not fair that residents in the older suburbs have been ignored. We deserve better, some of the facilities need urgent attention. They are the hub that creates and fosters healthy and safe communities.

Council need to create places here people of all ages can feel safe and take advantage of the accessibility to facilities and services.
These spaces engender social interaction, a sense of place and response to community needs.
We are committed to improving our community and dedicated to progress.
---
Transportation Infrastructure
Transport is the key into helping facilitate major regeneration of Penrith. Therefore, to underpin the regeneration we need a dynamic and highly transient transport system.
The purpose of the Penrith transport system needs to
Move people and goods
Give people choices of transport methods
Support economic, social and cultural activity.
We need to harness community assets to improve transport connectivity. Getting around the city quickly and efficiently will provide benefit directly and indirectly to the majority of people who live, work and play in Penrith.
The Current council are working on the principle, if you live in the city you'll have everything you need close to hand. What about the people who live in the suburbs, don't they matter?
Council need to stop being City Centre centric. Start putting in the infrastructure to get people to Penrith not the other way around.
Regional Roads
Any upgrade of Mulgoa Road or Northern Road will only benefit residents, if they area widened to include new lanes that are for express Bus lanes.
Overall, to ease congestion, there needs to be a reduction in the number of cars on the road. The age old view of increasing the number of carparks only entices more cars onto our already congested roads.
Council needs to provide people a real alternative than using cars to get around Penrith. People need to be able to access frequent and express public transport options.
Nothing increases the value of properties more than an efficient public transport system.

At a Federal level there needs to be a National Fund to improve public transport infrastructure.
---
Local bus shelters
We need to set our standards higher, Bus stop infrastructure has a strong influence on the way in which people experience the bus system, Bus stops can provide access, information and protection from the elements. A poor quality bus stop can make using the bus system very difficult, unpleasant or impossible.
As outlined in the WSPTUs "Funding Bus stop infrastructure" The responsibility for providing bus stop infrastructure largely falls to local Government. This creates a tricky problem because the NSW state Government is now almost responsible for planning and funding the bus system and the Federal Disability legislation is the driver to ensure the bus system is made accessible.
This split of responsibilities, plus the lower priority for funding via Penrith council makes the provision of quality bus infrastructure problematic.
Funding should be at a Federal level as part of an Infrastructure fund set up to ensure that State and local levels of Governments can access block funding on application.
We need to be able have all major bus shelters provided at least every 800 metres.
Using solar lighting technology, the funding of these structures could also be supported in part by paid advertising.

---
How we play a part in Planning
As a resident I expect to have leadership from Penrith Council, and expect them to advocate, facilitate and deliver services.
What role can we actually have in the planning process to set their priorities?
Every four years the Council sends out a survey to ask interested residents to have their say, in theory this sets the planning and priorities for the next four years.
Reading the Resourcing Strategy it shows that in 2012 Council embarked on an engagement program, people who live and work in Penrith told Council what was most important to them and what they wanted Council to work on.
Improve Access to local jobs
Manage Future Growth so that the services people need are provided as the population grows.
Improve the roads and public transport system
Create clean and safe public spaces
Encourage Health and wellbeing in the community and help Penrith stay safe
The elected councillors decided the priorities to be:
Focus on investment and growth in the City's key centres
Creating opportunities for activities on and around Nepean River
Work with the State Government to implement the Penrith Lakes Parklands and unlock the development potential of Penrith Lakes.
(PCC 2016 resource strategy page.12)
Except, to date they haven't delivered on what the community wanted them to, that is because they chose to ignore what the community wanted. This view is substantiated by the comments outlined in the 2016 Council Resourcing Strategy.
So why bother asking the Community to have their say, if they totally ignore the responses?
Is it because they didn't like what the community wanted, or because as they clearly state in the Penrith City Council Resourcing Strategy 2016 (p.4) they can't deliver on everything, so it looks like they totally ignored what the community wanted and decided to consult with a Penrith Community Panel to work out what services and facilities we need in Penrith.
The cynical side of me thinks, why ask people what they want, with no intention of ever trying to deliver or is it because the residents didn't give the answers the council wanted to hear, so they chose to ignore what people said.
It is clear that community and councillors set priorities for the services that Council delivers
We have to hold the Council to account. If they ask us what we want, they have an obligation to deliver our priorities.
---
Urban Development
Implications of High Density housing in Penrith – extract from Urban Growth report
Simply building smaller high density housing does not necessarily mean small households will live in it.
Penrith as a regional city will involve the development of a substantial higher density residential sector over the next thirty years of a scale not yet experienced in the city.
The most obvious impact of much higher density housing market would be the substantial increase in the private rental market in the city and that will impact the social outcomes that flow from the increase.
The higher density proposals would shift the social profile of the city, it would move it substantially away from its current family orientated profile.
Higher density would also have substantial implications for the provision of services and amenities for the new population in these areas.
There are some arguments that can be put forward that suggest increased high density housing would not be beneficial over the long run for the city.
This type of housing is typified by a lower income population driven by high proportion of rental property in higher density markets.
The logical outcome of current and proposed higher density planning policies may well create concentrations of relative disadvantaged.
In effect the social profile of the City would become deeply entrenched with the high density axis contrasting to the low density suburbs beyond, and with it, a similarly entrenched social division.
Flexible suburbs in Penrith – extract from Grattan Report
If today's suburbs are to be tomorrow's suburbs too, then they will need to be flexible enough to change with the people that live in them.
There is agreement that renewal is essential to keep any city vital, aging buildings will be renovated, or replaced, new types of shops and enterprises that supersede businesses and then the changing of one generation residents to the next. If we don't make our neighbourhoods flexible then renewal cannot happen, this can damage suburbs and city's as a whole.
Standards for connectivity must be based on how long it takes residents to get to a mix of jobs, shops and services.
Private developers and public planners have concentrated on meeting the needs of the first generation of residents in greenfield areas. However, attention also needs to be focused on the future.
Town centres that can grow and change, surrounded by a variety of buildings that face the street.
Broader, mixed-use zones, with regular reviews of zoning across the city.
---
Grattan Institution – 167 Tomorrows suburbs 2012, building flexible neighbourhoods
After reading the report from the Grattan institute, it got me thinking about what the people of Penrith told the Council what they wanted them to work on.
Looking at how we are building new suburbs we are laying the ground work for the future shape of the city as a whole and I don't think they have paid attention to what the people wanted back in 2012.
We need new suburbs to be more flexible, efficient which will make our cities more liveable over time.
The current crop of developers have little incentives to consider adaptability, it appears that they are only focused on meeting the immediate needs and preferences of new suburbs of the first residents and not what people may need as the population grows.
The Grattan Report highlights how small developers operate on tight margins, they need to complete and sell projects quickly and are not concerned about what happens in the future.
If you relate to all the new apartments that have been approved by council, they have failed to deliver what the people told them what was in important.
In other words, developer's primary concerns is an area's first generation of residents. Council Planning needs to think about the future, not just the quick sale of land and pander to the developer's primary concern which is an area's first generation of residents.
Homebuyers tend to focus on affordable housing (upfront costs), rather than affordable living (ongoing long term costs) Council need to consider this.
In New Greenfields areas Governments are the ones that have the capacity to plan for the future. They are focused on the here and now (the current generation) not future generations.
We need all new suburbs to meet the needs of future residents, if a suburb can adapt successfully to demographic shifts through alterations in land use, in building form and function and so on. Then it is more likely to be adaptable of other types of change as well.
Flexibility is essential, failure to adopt can be severe, and adaptation is harder in Greenfields suburbs than it was in older parts of the city.
Provide opportunities to improve Green fields adaptability
Consider regulatory issues such as, zoning rules and covenants that reduces flexibility and the capacity to meet changing needs.
---
Connectivity as a driver of adaptation
Adaptation is more likely to occur in suburbs that provide residents which access to a rich mix of transport, goods and services
Research shows that most people benefit from a basic level of connectivity, being able to travel to at least a small number of goods, services and jobs in a reasonable amount of time.
They also acknowledge that poor connectivity can jeopardise people's wellbeing, health and social contact
Long Commutes on congested roads or crowded public transport can increase stress and limit the amount of time spent with family and friends.
Currently the fixation is on proximity – to Public transport stops or to town centres
The should focus on how long people have to spend to get where they need to go (including by car)
Planning guidelines
95% of new residential land should be within 400m of safe walking distance of a public transport stop.
Medical, educational, community facilities should be 200 metres for a stop
They don't actually state how often services should run or how quickly they can transport residents to workplaces or other destinations.
---
Extract from the Urban Growth Management in Penrith Stage 2 Report
Highlights the current role of the older suburbs and the solution to how planning can be done better, the highlighted paragraphs clearly show that high density housing does not necessarily mean good outcomes for Penrith
An active spatial information system would be an essential component of the more intensive local planning policy suggested in the report below. Council is therefore recommended to explore the options of progressively developing a spatial residential land use information system of this kind that can be used to monitor renewal activity.
Council should consider developing a strategy for identifying stock that is likely to need replacing, assessing the timescales in which this will occur and providing a planning framework for coordinated and managed renewal might be well worth pursuing.
We have sought to establish the likely impacts of renewal in these older suburbs, Specifically South Penrith and Oxley Park, by modelling the social and urban design outcomes of current patterns of renewal in these areas. The process of change and adaptation reflects the age of these suburbs, and in particular the way they are moving towards the end of their initial life cycle as the original population ages and is being replaced by a more diverse community and where the housing stock is being replaced or restructured into new, and again, more diverse forms of housing. It is in these communities that the new wave of urban renewal is taking place. While this has been going on for some time, assisted by the current zoning framework in some places, it is now gathering pace. Under the proposals canvassed as part of the new Sydney Metropolitan Strategy, it is these suburbs that will be targeted for an unprecedented increase in densities. It is therefore crucial Council is in a position to both understand what is happening here and also to develop appropriate policies to best manage the pressure for redevelopment.
As we pointed out in the earlier Penrith Urban Growth Management Report, these suburbs provide housing for an increasingly diverse community through a number of housing sub-markets. The first is an older mature population, some of whom have been resident here for many years most of whom own their properties outright. Some have no doubt lived in these suburbs since they were first constructed in the inter- and immediate post war period.
The fact that there were relatively few children in this type of suburb reflects the aging nature of the population. Older children moving to their own homes are more likely to move to other suburbs to have their families or to other locations to pursue employment or educational opportunities elsewhere. There is, therefore, an emerging cohort of in situ 'empty nesters'.
A second market is the lower cost rental market. Up to a third of the housing is rented from a private landlord, a high proportion compared to elsewhere in Penrith. This market provides an affordable housing option for those either too poor to buy or households in the early stages of their life cycle. While the higher than average proportions of single persons, couple households and low income households in these areas is no doubt a refection of the older population noted above, it is also an outcome of the attraction of the rental housing here to younger adults. This is an important market for many in Penrith and much of this market is to be found in the walk-up blocks of flats that have been built on redevelopment sites in these suburbs.
Nevertheless, there is substantial rental house sector as well, which maybe associated with the poorer quality housing stock.
A third market focuses on affordable houses for lower to moderate income home buyers.
Penrith is one of the more affordable housing markets in Sydney, and this stock provides opportunities for those excluded on price grounds from other areas, both within Penrith and beyond, to afford home ownership. This appears to be in part associated with the new medium density villa/town house market. However, the proportion in this category remains relatively low at present.
These areas therefore provide a range of diverse housing opportunities for a diverse community, which differentiates it from the newer, more family orientated suburbs. This, in itself, is a positive feature and suggests more balanced community outcomes. However, the fact that families, while by no means missing from these areas, form a below average proportion of the housing market, indicates that the housing market in these older suburbs may be becoming rather polarised, between the 'remnant' original population, now in retirement, and the more newly arrived, and probably more mobile, younger population.
The future of the older suburbs without infill renewal
As they stand, without further infill renewal, the most likely scenario for the older suburbs will be a gradual process of revaluation and 'in situ' renewal as the ageing housing stock is replaced by 'knock down' redevelopment of larger single houses built mainly for individual families. It is possible that the larger blocks of land available in these areas would prove very attractive to higher income families looking for both space and higher quality street scapes than are currently being produced in new urban development at much higher densities on the urban fringe.
Certainly, there is a potential for revitalising these areas for middle and even higher income housing through in-situ replacement where plots are suitable for households who put a premium on space and external amenity. The maturity of these suburbs would also help this process. An outcome, perhaps the suburban equivalent to inner city gentrification, might well be possible, so long as new high density infill development is controlled, which would act as a deterrent for such households.
This option is one that Council should explore. Faced with a polarising city structure, encouraging medium to high income established home owners (of the kind currently moving to the new urban fringe) to return to the older suburbs through controlling uncoordinated higher density infill might be a viable alternative to higher density renewal. It would help redress the spatial divide growing across the city and encourage further economic growth in these areas in the provision services for a higher income population.
Just as importantly, Council must now consider what the impacts on Penrith's population will be of the development of the major new urban release areas in Bringelly and Riverstone. If successful, these areas will progressively attract medium and higher income households from across Western Sydney to migrate there over the next thirty years, in much the same way as the new suburbs being currently developed are doing. As a consequence, much of the demand for Penrith's new higher density housing may be deflected to these new growth centres.
The re-casting of Penrith's older and more spacious suburbs for this population might be a way of countering this inevitable process and retain economic growth in suburbs that at present are slowly declining in social status.
The likely future role of the older suburbs with higher density renewal
Modelling change in housing markets is a speculative exercise at best. Nevertheless, the projections of the social outcomes of current trends in redevelopment and renewal, as determined by the prevailing zoning framework for these older areas, indicates the kind of change that can be expected, if nothing intervenes to challenge prevailing market trends.
The most obvious likely impact is that the predicted increase in higher density housing (in the cases study areas reviewed here, dual occupancy and villa/town houses developments) will lead to a community more likely to comprise of private renters and have a high proportion of younger, more mobile households, although the proportion of lone parent households is also predicted to increase substantially. These households will mainly be on medium to low incomes. The housing market processes that generate this kind of social profile are an outcome of the role of the rental investment market in driving housing development in these areas.
In the recent past, much of the new housing produced in redevelopment sites has been bought by investors and therefore ends up in the rental market. The older and relatively cheaper house property is also attractive to investors looking for a cheap way to access capital gains. It should be stressed that this rental market is not comparable to the DINKs and Yuppie rental sectors in downtown Sydney or other waterside locations. The rental community in Penrith is not made up of young more educated 'creative' classes, but represent a cohort of suburban low income households, many of whom may be struggling economically. This reflects the character of Penrith in the regional housing market.
Nevertheless, there is also an active home ownership market and it this component of the market that offers an opportunity for these areas to broaden their social profile, especially if these new home buyers, many of whom will be younger people, remain in the area as they enter the child rearing stage of their life cycle.
A proportion of the Urban Growth Management in Penrith Stage 2 Report City Futures Research Centre/Faculty of the Built Environment UNSW 154
Sale of higher density housing may also be going to the large number of empty nester identified as already living in the Penrith.
It is the balance between these two markets that holds the key to the future of these older areas of Penrith under urban renewal pressure. Too much rental, and there is a danger that some of these higher density areas will spiral into places of higher socioeconomic disadvantage, especially those parts more distant from good transport and services where values will lowest. We have seen this happen in other parts of Western Sydney where high density redevelopment has proceeded in an unmanaged and uncoordinated manner, even around transport nodes.
A policy of encouraging a higher degree of home ownership in this new high density stock needs to developed, although this will not be easy given the relative affordability of the low density housing stock in the area. Ensuring high quality urban design and high neighbourhood amenity will be part of this strategy. However, it has to be stated that where exactly the demand for a larger higher density sector will come from in future years needs to be questioned. If renewal is to be is investor driven, then precisely where the numbers of rental households will come from will need to be considered, especially when Penrith will be competing for this population with higher density developments in Blacktown and the Riverstone and Bringelly release areas.
The same issue applies if the market is to be more reliant on home buyers to generate development. In addition, recent research from Melbourne11 suggests there is no simple correlation between smaller dwellings and the demand from the predicted growth of smaller households.
Many older 'empty nesters' will prefer to remain in their family home. Much of the new higher density stock is only of two bedrooms, too small to provide additional space for visiting family for older people, or additional space for home offices or guest rooms for others. Simply building smaller high density housing does not necessarily mean small households will be there to live in it.
Social outcomes under alternative planning policies
Penrith has been designated a potential 'Regional City' under the proposals being canvassed for the new Sydney Metropolitan Strategy, although it has currently been classified as a 'Major Centre' in its present form. Developing Penrith as a Regional City will involve the development of a substantial higher density residential sector over the next thirty years of a scale not yet experienced in the City.
Under these proposals, central Penrith can expect to have clusters of high density residential buildings of up to 20 storeys with an average of 4 storeys in areas immediately surrounding the centre. Elsewhere, there will be a series of higher density Town Centres situated around the rail stations, presumably on the line towards Sydney, each accommodating approximately 4,000 dwellings in high density developments of up to 6 storeys. Elsewhere, a range of Villages and smaller Neighbourhood centres with a mix of 4 story walk-up flats, top-shop flats and villa/town house development will be scattered across the urban area.
What would these proposals mean for the residential and social structure of Penrith? There would certainly be a major change in the urban built form of the City, and a major realignment of the housing market towards higher density housing and units. A full scale evaluation of the physical and social impacts of these proposals on Penrith is outside the scope of this project. However, some idea of what might happen, given prevailing market outcomes, can be deduced from the foregoing analysis.
Given prevailing trends, and assuming the full development of the proposals for a much higher density housing market in Penrith, the most obvious impact, on current trends, would be for a substantial increase in the private rental market in the City, with the associated social outcomes that would flow from this:
Larger numbers of lower income, younger, childless households. Perhaps split between older 'empty nesters' as well as more mobile younger people. Lone parent families would also find this form of accommodation attractive due to its affordability.
On the other hand, couple families, the 'traditional' Penrith household type, would remain embedded in the low density suburbs.
Older households downsizing from the residential suburbs would also be expected to be accommodated in this stock. Areas designated for Village or Neighbourhood status, where medium density villa and town house redevelopment predominates, would attract a more middle income population, perhaps with greater numbers of young families with children, especially single parent families, but would also be attractive to older households downsizing from house property. Again, the proportion renting would be high, on current market trends. Presumably family centred housing would remain concentrated in the suburbs of low density houses further away from the central high density axis along the rail and main road lines
The resulting geographical division of Penrith into social zones defined by housing density would be a continuation of the trends already apparent in the City from the analysis presented in the Penrith Urban Growth Management Report. However, the proposals would shift the social profile of the City substantially away for its current family orientated profile, given current trends in the market. This would have substantial implications for the provision of services and amenities for the new population in these areas. In effect the social profile of the City would become deeply entrenched with the high density axis contrasting to the low density suburbs beyond, and with it, a similarly entrenched social division.
Is a polarised Penrith City a problem?
Why should it matter is Penrith emerges as a City polarised into high rise core area comprising the young, the single, lone parents and childless mobile renters together with downshifting older people, contrasting to low density suburbs for couple and their children? This is, after all, what is emerging already. There are several arguments that can be put forward that suggests such a scenario would not be beneficial over the long run for the City.
Firstly, the demographic polarisation in household type would almost certainly be associated with an economic polarisation, with the higher density core being typified by a lower income population, in per household terms, characterised by lower occupational skills, higher propensity towards
unemployment, higher proportions not economically active, and so on. Again, this is driven by the high proportion of rental property in the higher density market, and The Urban Growth Management in Penrith Stage 2 Report City Futures Research Centre/Faculty of the Built Environment UNSW 156.
The fact that most high density stock accommodates smaller households where single incomes are much more common. There is already evidence that in some of the areas where walk up flats are concentrated a low income and disadvantaged housing sector is developing, for example, in parts of St Marys and around Werrington station. Unless the nature of the demand for such accommodation changes, there is every reason to believe that at least a proportion of the new high density development will pass rapidly into this more marginalised rental market.
While it provide a source of more affordable housing for these high needs groups, the wisdom of allowing concentrations of this type of property to develop further should be questioned. The logical outcome of current and proposed higher density planning policies therefore may well be the creation of concentrations of relative disadvantage in less attractively located or poorly designed high density privately rented enclaves. This needs to be recognised and managed.
Secondly, there is a growing debate about the social sustainability of new development. Again, much rhetoric from State government and the development industry has emerged concerning the need to create balanced and vibrant communities as elements in what might constitute a sustainable community. Building a City split into two increasing polarised groups, defined by the type of property they inhabit, clearly runs counter to such propositions. Balanced communities are by definition diverse communities. Diverse communities, and the necessary precursor, a diverse housing stock, are better able to change to meet future changing circumstances, a critique currently levelled at the 'monocultural' new suburbs in Sydney, for example in Glenmore Park, that have developed comprising almost entirely of large family housing. However, the likely outcomes of the renewal of older suburbs predicted in this report will not necessarily create particularly balanced communities (although they will be certainly more diverse socially than the new low density suburbs).
The segregation of social and age groups spatially by the housing market is also a potential problem in terms of community cohesion. If older people wish to find a smaller home more suited to their needs in later life, they will be forced to move to a new community to do so. In doing so, they leave their establish links and perhaps their children who may be setting up their families in the low density suburbs. Families often rely on grandparents to cover for child care and other support.
Building a City split by age will make such mutual support much more difficult. Similarly, if older children wish to leave a suburban home, then the only option will be to move into the higher density housing in a different part of the city, again stretching mutual support links and breaking community ties.
Strong and vibrant local communities are not best served by such a policy. Instead, it could be argued that higher density housing should be encouraged across the urban area, in small and diffused sites, in order to provide a mix of housing opportunities for a range of households.
In this way, the social polarisation currently being built into the urban structure, and on current trends more likely under the proposed policies of the Metropolitan Strategy, might be avoided.
This does not preclude higher density core areas, but it does mean that a much broader view of where housing density should be increased needs to be developed, but avoiding the poor urban design outcomes associated with earlier forms of dual occupancy or villa and flat development.
To an extent, the 'village' and neighbourhood' components of Urban Growth Management in Penrith Stage 2 Report City Futures Research Centre/Faculty of the Built Environment UNSW 157,
The Metropolitan Strategy might achieve this. But again, this presupposes nodal concentrations rather that a broader spread of higher density housing. The nodal logic rests on the notion that there is a direct relationship between high density housing and public transport use. However, this assumption has yet to be tested in the Sydney suburban context, and remains a matter of belief, not fact.
What policies might make a difference?
The key question is whether such a polarised scenario would actually develop. Several things might intervene to change the outcomes. First, the whole renewal and densification policy promoted by current Metropolitan Strategy proposals is to be driven solely by market forces. In the relatively lower value Penrith housing market, there must be some doubt as to whether such forces currently exist to drive the process. Moreover, housing markets are subject to considerable fluctuation, with booms followed by slumps the normal pattern. The current slump in investor activity in the Sydney housing market suggests that such changes may take a long time to work their way through he older suburbs, or, indeed, may never fully occur. Whether the NSW residential investor market will rebound after this current slump, and in what way, remains to be seen. But the main point here is that, as we have argued above, the higher density market is investor driven. If there is a long term withdrawal of investors in the kind of property that will be developed in Penrith, then the planning targets set for the City will not be forthcoming. With so much of new higher density output dependent on investors to ensure the stock is built, this may prove to be a major impediment to achieving these goals.
Moreover, current zoning regulations allow higher density housing across some of the older suburban areas that are some distance from a rail station. Oxley Park provides evidence of a lack of coordinated renewal activity of this kind permitted within broad brush zoning, but with no obvious locational focus on public transport nodes, as envisaged in the Metropolitan Strategy proposals.
This suggests that current zoning needs to be substantially reviewed and revised if more targeted and concentrated redevelopment is required. While the reliance on the market to drive these changes is one area that will add a large degree of uncertainty to the outcomes from renewal, it could be argued that active intervention to avert the possibility of polarisation might also act to change the outcome predicted above. Council should consider how Urban Renewal Master Plans to replace current broad brush residential zoning can be developed for suburbs subject to renewal which would be underpinned by social sustainability principles. Best practice here would suggest these Master Plans would be a joint outcome of Council and community consultation, rather than left to the private sector to determine outcomes which may well override social sustainability concerns.
Importantly, Council will need to take a positive and active lead in this process if the negative aspects of the NIMBY syndrome form the communities involved are not to prevail. A clear vision of the outcomes Council expects from renewal would be a critical component of this process. After all, Council will be faced with managing the long term consequences of this process, so it would be better to be in control of the outcomes, rather than accept what the market delivers.
Urban Growth Management in Penrith Stage 2 Report City Futures Research Centre/Faculty of the Built Environment UNSW 158
Poor urban design outcomes are also a current concern. Council may need to become more proscriptive in terms of the acceptable forms of redevelopment that are permitted to ensure the poor quality renewal of recent years is studiously avoided. Unfortunately, the nature of the development industry will not necessarily assist this process, given the status of the Penrith housing market. Only recently, one of Sydney's most prominent residential developers was reported to have noted that it would be difficult to produce high quality high density buildings in lower value suburban locations. If this is so, then Council will need to be very careful about what kinds of development it allows to take place. Once built, these developments will determine the social outcomes in the suburbs subject to renewal and densification for many decades.
A key issue here is the nature of renewal and land subdivision patterns. Redevelopment on single blocks has resulted in poor urban design outcomes in the past, especially where developers have crammed blocks to achieve the maximum permitted densities. If the mistakes of such development are to be avoided, policies that actively encourage the assembly of several adjacent blocks to enable well designed and diverse housing design outcomes need to be developed. All these issues imply a higher level of planning intervention and guidance in the market than has been the case hitherto. Current broad brush zoning for higher density, which appears to have been driven as much by the location of larger residential plots across the City than by a policy to actively manage high density housing locations, will need to be reviewed.
A more assertive approach to managing renewal will be needed to ensure an appropriate mix of dwelling types with high quality design and providing appropriate housing for a mix of social groups in the most optimum locations is achieved.
This will not be easy, given the nature of Penrith's current and likely social mix and housing market. Unless there is a marked upswing in the socioeconomic profile of the City in the next thirty years (not impossible, given good economic management), then the expansion of lower value higher density housing developed on the current model in Penrith will almost inevitably result in negative social outcomes for many of the areas targeted.
---
Other issues
Dwelling life cycle and quality
The housing stock in these areas is currently predominantly comprised of single houses, many of which are fibro or weatherboard, but in with a substantial number built in brick. The high proportion of dwellings of weatherboard and fibro construction in Oxley Park and the northern part of South Penrith suggests there maybe issues surrounding the fact that much of this kind of dwelling stock may be nearing the end of it life cycle, particularly in terms of amenity and standard. These properties are the least likely to withstand use for many more years and may well be facing a natural process of replacement. Brick dwellings may be more durable, although again, amenity standards may be increasing inadequate for current needs. These, too, face renewal, but here there would be at least a more solid structure on which conversion, renovation and additions can be built.
Urban Growth Management in Penrith Stage 2 Report City Futures Research Centre/Faculty of the Built Environment UNSW 159
The implications of the of life cycle position of these older suburbs in terms of build type and construction is something Council may need to explore further, especially as there may be growing issues of heritage and conservation arising in the next few years, as well as pressure for renewal. This is a relatively new phenomena for Penrith, given the bulk of the stock is still likely to be less than 60 years old. Having a better understanding of the process of dwelling obsolescence and quality
(repairs and building standards) would assist in better planning for the replacement of these dwellings when it happens, rather than letting it take place 'naturally' by market forces alone. The latter often works to produce ad hoc, uncoordinated changes which may not work to the best interests of the area as a whole and may be incompatible with a Master Planning approach. If the Penrith Residential Strategy does not already address this issue, then Council should consider developing a strategy for identifying stock that is likely to need replacing, assessing the timescales in which this will occur and providing a planning framework for coordinated and managed renewal might be well worth pursuing.
Developing an active spatial information system
The development of a more interventionist planning policy will require an accurate and easily maintained spatial database on residential land uses in renewal areas. Without such a database, monitoring the outcomes of renewal would be extremely difficult. This is not a difficult task. The example of the drive-by land use survey included in this research provides a simple and cost-effective methodology for producing an up-to-date database of the current residential stock and land use. This should be progressively extended to all the older suburbs that are currently the focus of renewal activity. Once established, the residential land use database would be easily updated by adding data from development approvals and completions as they happen. In this way a fully comprehensive and accurate spatial database, linked to the land use cadastre, would be in place to assist in monitoring renewal, assessing social outcomes and informing on-going planning reviews.
This cadastre-based database, if linked to appropriate software, would also allow accurate visual representations to be generated of the kind included in this report to assess the urban design outcomes of any development application, situated in the context of the existing urban form and streetscape.
Such an active spatial information system would be an essential component of the more intensive local planning policy suggested above. Council is therefore recommended to explore the options of progressively developing a spatial residential land use information system of this kind that can be used to monitor renewal activity.
---
REFERENCES
Kelly, J.F, and Breadon P, Mares, P., Ginnivan, L.,Jackson, P., Gregson, J. and Viney, B. (2012) Tomorrow's suburbs Building Flexible neighbourhoods. Grattan Institute. www.grattan.edu.au
Randolph, B. & Holloway, D. June 2005. Urban Growth Management in Penrith Stage 2 Report, Planning for the Needs of Existing and Future Communities in Penrith. City Futures Research Centre. Faculty of the Built Environment. University of New South Wales