Sports,Parks and Recreation
It's time for clean and safe open spaces for families, friends and visitors to enjoy
It is so important that we reshape built environments in which people live work and recreate.
Neighbourhood designs impacts on recreational walking and physical activity.
We need quality green spaces that are within proximity of local neighbourhoods.
More importantly, have access to a range of local recreational destinations assists in sedentary behaviour in all ages.
Council have not delivered what we wanted
Reading the Resourcing Strategy it shows that in 2012 Council embarked on an engagement program, people who live and work in Penrith told Council what was most important to them and what they wanted Council to work on.
Create clean and safe public spaces
Encourage Health and wellbeing in the community and help Penrith stay safe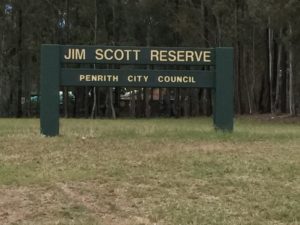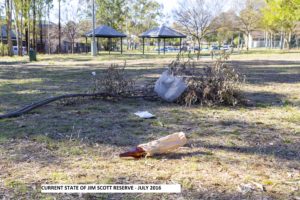 It's now 2018 and there is an inequity in the established areas when compared to new developments in the local area.
Park and natural landscape areas are a key component of the landscape character of Penrith
Equitable distribution of quality open spaces which are integrated and connected into district wide open spaces and networks are key factors in making Penrith the best place to live work and play.
We need to create high quality landscape environmental for our established suburbs.
Residents deserve open space and recreational areas that are accessible, safe and useable so they contribute to healthy communities.
Actions
As a priority, create compatible community hubs and land uses that can be shared with public schools as well as childcare and aged care centres.
We need to be the leaders in promoting participation in active recreation among at-risk groups across the lifespan.
Council are in the unique position to develop programs that promote and maintain participation in recreation activities, especially during key life transitions and events such as leaving high school, changes in employment and changes in family structures; retirement presents a significant opportunity to promote engagement in sport and active recreation with increased available leisure time.
How we can get these delivered
Prioritise funding so we can develop public open-space policies and strategies to ensure residents have access to a range of opens spaces for active recreation within their neighbourhood.
When looking at neighbourhood renewal, Council needs to improve the integration of land use, transport and infrastructure planning to achieve compact, liveable neighbourhoods that are served by safe and clean public spaces, great public transport, walking and cycling infrastructure and other social infrastructure.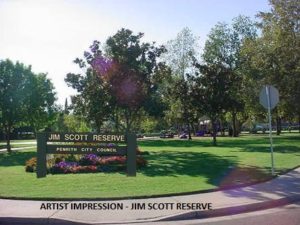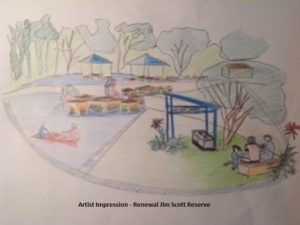 Future Designing for healthy, active and connected communities
Access to well distributed and connected open space influences the community use in terms of frequency and extent, feelings of safety and overall enjoyment.
Community and sporting events are increasingly being recognised as contributing to the liveability of an area.
The most important aspect is developing partnerships and community engagement and participation in the planning and design of local open spaces is a critical success factor in responding to the community's aspirations.
Furthermore, it contributes to developing a sense of community ownership and pride of place, and encourages ongoing community use and civil participation.
Distribution, Access and Connectivity
The equitable distribution of open space sites and connections offer a diversity of experience and opportunities close to where people live and work.
Penrith established suburbs deserve, easy, safe and flexible access to local open spaces that can be accessed by walking, cycling and if they have a pram or wheelchair, cars and public transport.
---
REFERENCES
Burke M, Stanley J, Duncan M, et al. Action area4: Active transport. In: Blueprint for an active Australia. 2nd edn. Melbourne: National Heart Foundation of Australia, 2014.
Salmon J, Forman R, Eime, R et al. Action area6: Sport and active recreation. In: Blueprint for an active Australia. 2nd edn. Melbourne: National Heart Foundation of Australia 2014.